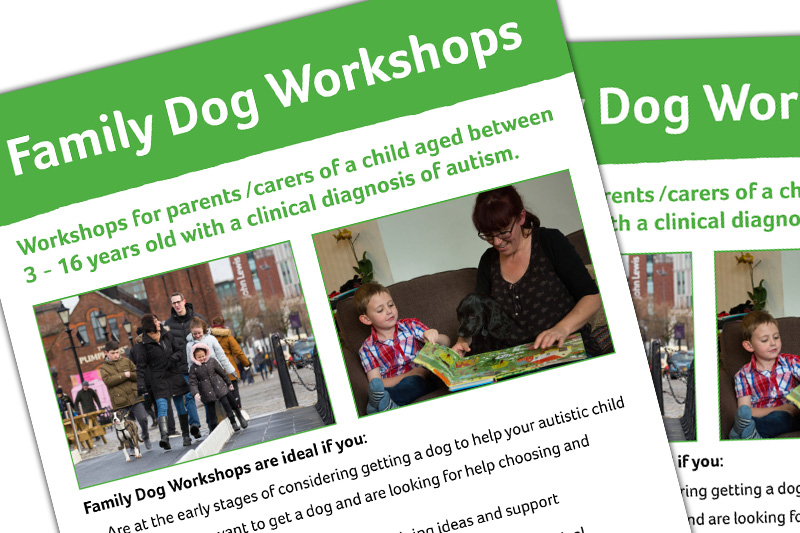 19 Nov

Family Dog Workshops

Family Dog Workshops run by the charity Dogs for Good are a service for parents and carers who have a child with autism between the ages of 3 and 16, who are either looking at getting a dog or who want to train their own pet dog to help their child. The service consists of 3 workshops followed by unlimited email and phone aftercare.

They are running these workshops at Chain Lane Community Centre (Hinkley Road, St. Helens, WA11 9HT) starting in January 2020.

Check out the website on the leaflet for further information.