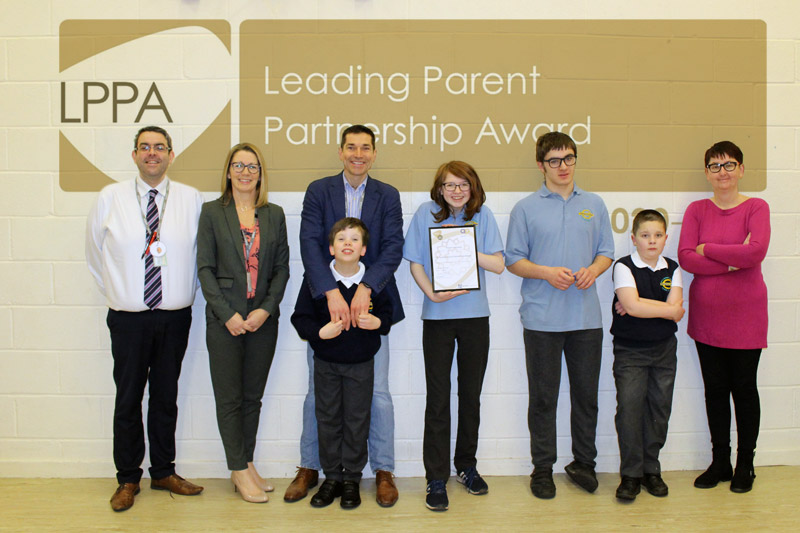 12 Mar

Leading parent partnership award for Wargrave House

Over the last twelve months, we have been working hard to secure the Leading Parent Partnership Award (LPPA) to help strengthen our school and college partnership with parents/carers.  LPPA is a national award that has provided us with a valuable school improvement tool and in turn, has given us recognition for our commitment to working with parents/carers.

On 7th January 2020, following a full day's verification process (where we invited parents/carers, staff, governors and students to speak on our behalf), we were notified that we had successfully achieved the award.

Highlights from the report include:
"Pupils and family are at the centre of the school's new vision. The school has worked hard to include parents more, leading to comments from each of the discussion groups on the improvements and change in ethos".
"Communication is a strength of the school. Good communication which takes account of the needs of the families and pupils is central to the support parents receive from the school. Technology has been used effectively to overcome barriers created by the school's wide geographic catchment area and the demands placed on families by the pupil's additional needs. Frequent phone calls provide a valuable link between home and school".
"The significant changes to the school over the last 12 months have been handled well. Parents remarked upon the frequent, professional communication regarding the changes".
"All staff are friendly and approachable and build good relationships with parents, which lead to confidence and trust in the school and honest and productive discussions".
"Parents are encouraged to participate in more events in school e.g. charity events, coffee mornings, the Parent Partnership Group, workshops and celebration events".
The validator described the evidence of impact through highlighting a series of examples of multiple, flexible communication:
"Parents are included as educators and feel more welcome in school: school reception is more welcoming, staff/SLT are more accessible, and there are more opportunities for parents to visit school.  Communication has improved across a range of media: updated website, Facebook, texts and newsletters.  Conversations with parents are more honest and in depth, so providing more useful information and enabling the school to put in effective support systems for families.  Parents are more actively included in school life: charity events, festivals and celebration of achievements and successes and the parent voice is sought and used to inform school reviews and planning." (Eileen Stubbs, LPPA Verifier January 2020)
Stuart Jamieson, Head of Education said "We are delighted to achieve this award and will continue to focus and develop our parent partnership working, in particular through our parent partnership group.  We habitually plan regular events in our calendar including parent coffee mornings, workshops, celebrations, etc and all these events are regularly advertised and celebrated on our Facebook page and here on our website."