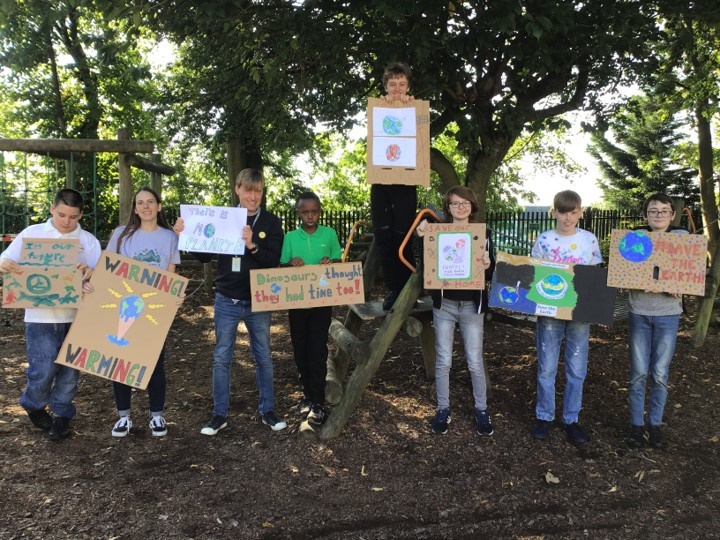 06 Oct

Eco-Schools green flag award
Wargrave House School are pleased to announce that through the hard work and dedication of the School Eco-Team they have been awarded with their 4th ECO Schools Green Flag.
ECO Schools encourages young people to engage in their environment by allowing them the opportunity to actively protect it.
The Eco-committee of students, led by teaching support assistant, Danielle Bettle have continued to embark on a meaningful path towards improving the environment in both the school and the local community while at the same time having a life-long positive impact on the lives of young people.
Lee Wray-Davies Eco Schools Manager, England congratulated the school and thanked the Eco-committee for their continuing work on achieving the Green Flag during these unprecedented times.  Lee added "It's a true reflection of the schools determination to make a real difference."
An internationally recognised award
Eco-Schools Green Flag is an internationally recognised award for excellence in environmental action and learning.   The programme includes a Seven Step framework as well as a long-term commitment and students being involved in decision-making.  Stuart Jamieson, Head of Education said "I am incredibly proud of the students and staff involved in this vital award.  This programme provides a unique opportunity that empowers pupils to lead change within school whilst also having a positive impact on engaging with our wider local community".
As well as the Seven Steps they have also worked on 5 additional topics which are healthy living, global citizenship, school grounds, marine, and waste.  The Eco committee have enjoyed covering these through a range of different activities such as, Youth Club, Tasty Tuck Award, Daily Mile, Operation Christmas Child, Global Climate Strike, Australia Day, creating a Sensory garden, Forest Schools, growing their own fruit and veg, bird feeders in the school grounds, research sessions on plastic pollution in our oceans, beach clean-up, litter picking and recycling.
For further information about Wargrave House School & College and their offer, please email enquiries@wargravehouse.com or visit their website www.wargravehouse.com.