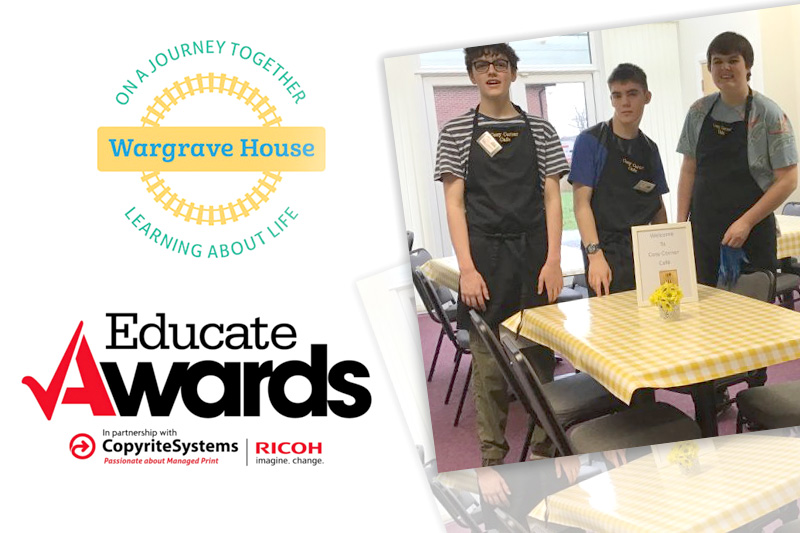 21 Oct

Educate Awards 2021 – Wargrave House Shortlisted Three Times

The Post 16 department at Wargrave House are thrilled to announce they have been shortlisted three times for the Educate Awards for 2021!

The awards showcase the work of schools and colleges which are delivering outstanding education and helping students achieve their full potential.  With over 21 categories, the awards, in partnership with Copyrite Systems and Ricoh, is the largest education awards in the region.

Kim O'Brien, founder of the Educate Awards, said: "A huge well done to the schools and colleges who have made this year's shortlist.  After a difficult 18 or so months, it is extremely important that we recognise the amazing schools and colleges which have supported students, families, staff and the wider communities during the pandemic. The calibre of entries was absolutely incredible and deciding on the shortlist was a really difficult process."

Wargrave House have been recognised in the following three areas:

Community Partnership Award

Most Inspirational 16-18 Education Provider

School Support Star of the Year

Julliet Doherty, Head of Post 16 said, "I am beyond proud to work with these phenomenal young people who face a range of challenges across their day.  Post 16 has been truly a shining light over the past 18 months and these accomplishments are testament to the dedication of students and staff across Post 16.  We are looking forward to a fantastic night of celebration".

The awards are taking place at the iconic Liverpool Cathedral on Friday 19 November 2021.

For further information about the curriculum at Wargrave House LEAP College and how community links are embraced to develop independence and employability, please call on 01925 224899 or email jullietdoherty@wargravehouse.com.

We are always looking for more employers to work with us and engage with our students to further support inclusion and neuro diversity within the workforce so please get in touch if you are interested.