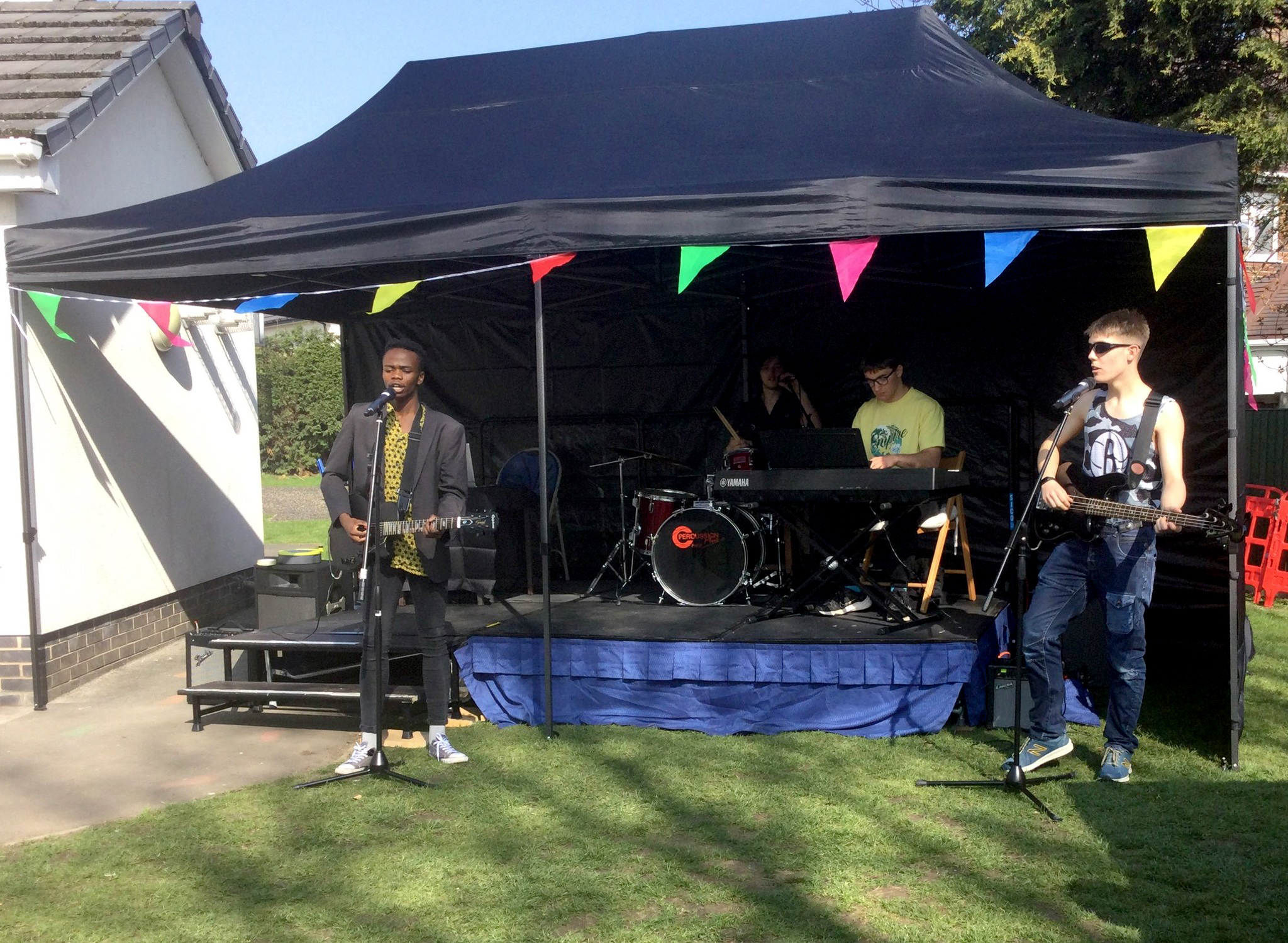 01 Apr

Lakeside & LEAP College Easter Fayre Success!
The sun was shining as the Lakeside & LEAP College/Wargrave House Post 16 department hosted their first successful Easter Fayre celebration event in two years on Friday 25 March 2022.

The event was an opportunity for all visitors, along with staff and students from the school & college, to be part of a fantastic morning. Students were able to share all the amazing work they have done creating Easter gifts for the guests to raise much needed funds for the College.
In addition to the beautiful craft work on display, there was an Easter raffle, with fantastic prizes donated by local businesses, including Verona Kitchen & Bar, Dragon & Phoenix and Shabby Freak, raising just over £700! Staff and students also took part in wearing blue and yellow to raise funds for the Disasters Emergency Committee Ukraine Appeal and raised just over £150.
The highlights of the morning included an inspirational performance by the Lakeside band, Electric Stars, followed by a singing and signing performance from the magical Makaton choir. The Cosy Corner Café team at the college also showed off their amazing hospitality and organisation skills.
Robin Bush, CEO said "I'd like to say a huge thanks to everyone who made our Spring Fayre such a big success, the sun was shining and the atmosphere was fantastic. The remarkable dedication and unbeatable enthusiasm from the students and staff showed our visitors just what makes them all so amazing.​ Listening to the band and watching the Makaton choir really was uplifting. We are also very grateful to our community partners for supporting this amazing event".
For further information about the curriculum at Wargrave House LEAP College and how community links are embraced to develop independence and employability, please call 01925 224899 or email Head of Post 16 jullietdoherty@wargravehouse.com.
We are always looking for more employers to work with us and engage with our students to further support inclusion and neuro diversity within the workforce so please get in touch if you are interested.