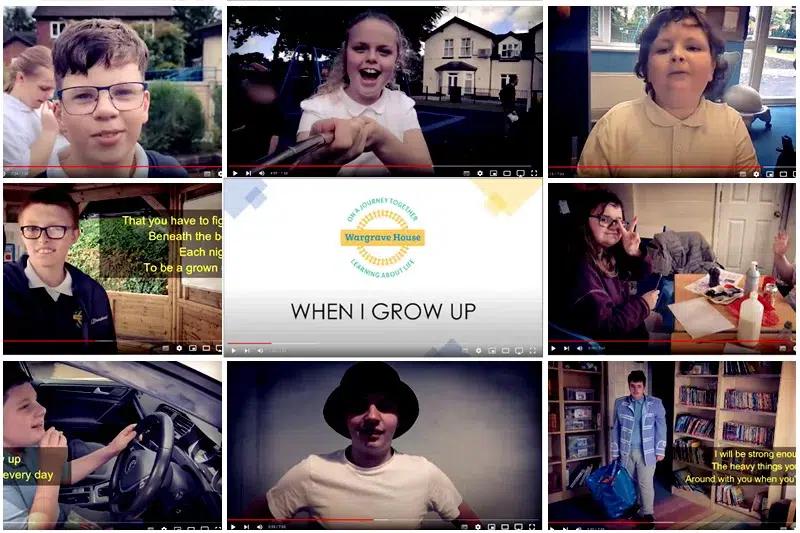 21 Aug

Wargrave House School shares heart-warming end of year video

As the 2022/23 academic year officially wrapped up, Wargrave House School shared a video montage of students performing a song from a renowned musical production.

Titled 'When I Grow up', the video follows students at the school singing along to the song of the same title from the musical Matilda.

Throughout the video, students sing a verse of the song each and act out a scene representative of their verse. One pupil lays in the sun as the lyrics read: "When the sun comes up, and I will spend all day just lying in the sun, and I won't burn 'cause I'll be all grown up."

One pupil sang: "When I grow up, I will be brave enough to fight the creatures that you have to fight beneath the bed each night to be a grown-up."

While another sang: "I will be strong enough to carry all the heavy things you have to haul around with you when you're a grown-up."

Video footage was filmed and produced by Wargrave House School teacher Dave Whittaker.

Like the production, the Wargrave video takes an emotional turn when the famous lyrics read: "Just because you think that life is not fair, doesn't mean you have to grin and bear it. If you always take it on the chin and wear it, nothing will ever change."

The heart-warming video finishes with a compilation of clips filmed by students using selfie sticks.

The video begins with a message from CEO Robin Bush, who shared: "The video will make you smile, make you laugh, and might even make you have a little tear in your eye. It's the end of another academic year, and what a year it has been.

"We have been so busy here at Wargrave House School that our feet have barely touched the ground. I hope you have a wonderful break, and I look forward to welcoming you all back in September when we have the exciting addition of a new headteacher."

The full video is available to watch here.