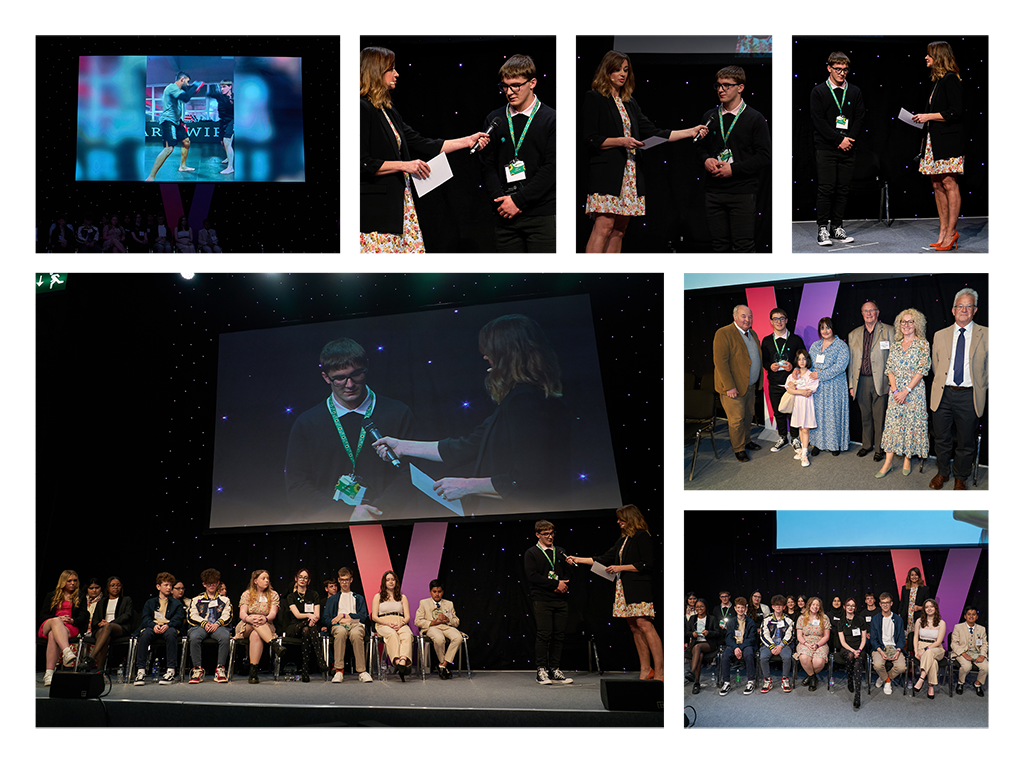 11 May

Inspirational student is Rotary Young Citizen Sporting Hero Award 2022
Wargrave House School & College are proud to share news that their inspirational student, Khovan, has been awarded with the Young Citizen Sporting Hero Award 2022 by Rotary International.

Khovan received his Award from BBC TV Presenter Ellie Crisell during an awards ceremony at the NEC in Birmingham on Saturday 7th May 2022. Khovan received a trophy, certificate and £300 to go to his chosen registered charity or Community Interest Company.
Khovan said: "Because I'm autistic, I had trouble socialising. Sport has helped me and I like helping people through sports because it can make anyone who's really shy, really outgoing and confident and it's fun to do as well. So, I wanted to help others with sport and fitness because I felt I used to be a really shy kid and I thought, you know, if it made me more sociable and more outgoing, maybe it could work on others."
Khovan is winning medals, including gold, in Brazilian Ji -Jitsu competitions. He has completed two Wargrave House College work placements as an MMA coach and gym instructor/personal trainer respectively and he says he would like to work in these roles after completing college. He added "I feel really excited about getting the Sporting Hero Award. It means a lot and I'm very excited about it all. And I think that for the career I want to go for, it's definitely going to help and motivate me even more."
Julliet Doherty, Head of College said "Khovan is a remarkable young sporting hero as well as an incredible role model. He tirelessly works on his MMA and is never too busy to support others and encourage their success. An amazing friend to many of our students and a very well respected member of the Wargrave Autism Specialist School and LEAP College community. He helped his peers and teachers to maintain their fitness, despite the impact of COVID-19, including producing fitness videos during lockdown. We are very proud of his achievements, he demonstrates the true essence of resilience and commitment."
Khovan was nominated for the Award by Newton-le-Willows Rotary. The Awards are celebrating their 15th Anniversary this year. The Rotary Young Citizen Awards were started in 2007 to celebrate the amazing achievements of inspirational young people across Great Britain and Ireland, many of whom have assumed important responsibilities at a very young age.
To find out more about the curriculum at Wargrave House LEAP College and how community links are embraced to develop independence and employability, please call on 01925 224899 or email jullietdoherty@wargravehouse.com.
Wargrave House LEAP College are always looking for more employers to work with and engage with students to further support inclusion and neuro diversity within the workforce, please get in touch if you are interested.