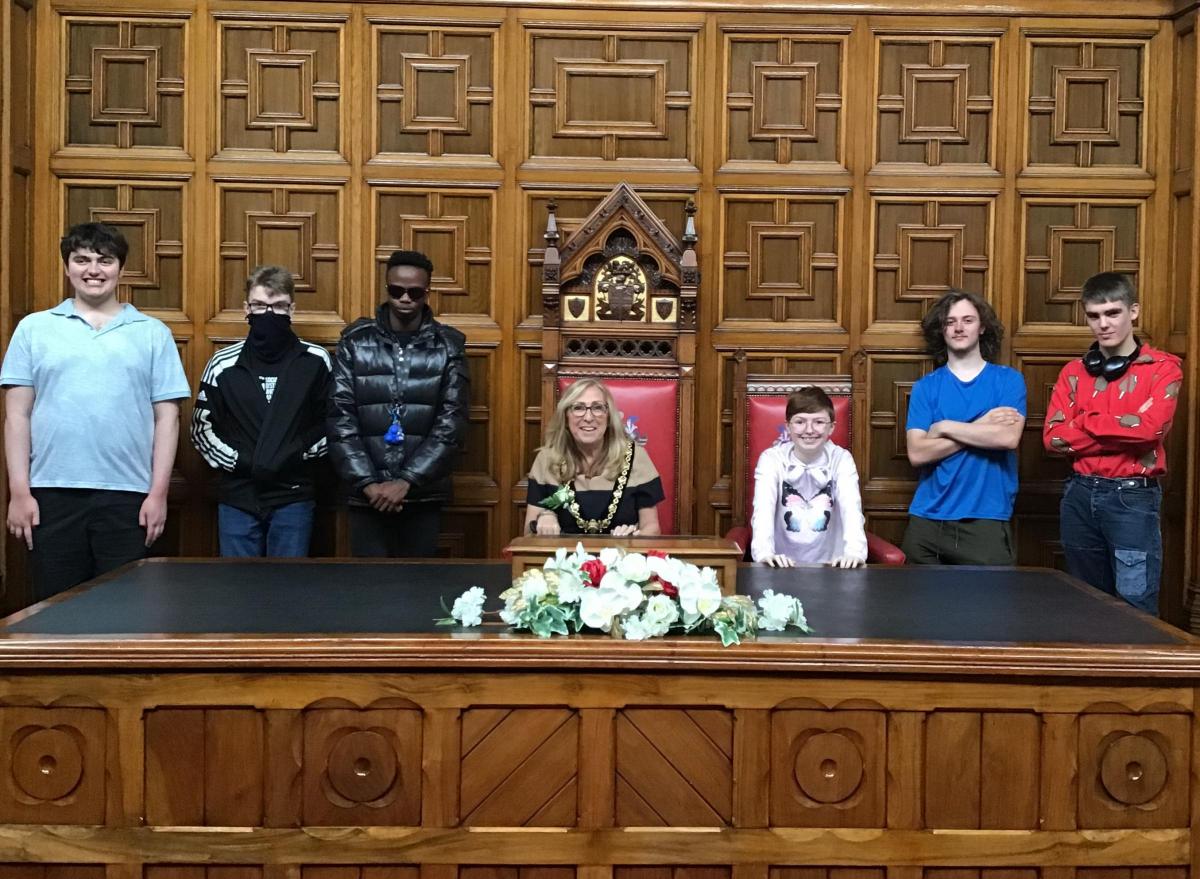 16 May

Wargrave House students meet town Mayor
This week, students of Wargrave House School & College paid a visit to the Mayor at the St Helens Town Hall.

The Mayor, Sue Murphy, previously visited the school where she was catered for by the students themselves.
Karen Tarbuck, Office and Communications manager at Wargrave House, said: "Recently, the Mayor of St Helens had the pleasure of experiencing the hospitality from our students during a recent celebration event which included a visit to their Cosy Corner Café, which they run at the college.
"During this visit, the students were very interested in talking to the Mayor about her role and following this, the Mayor asked if the students would be interested in visiting the Mayor's parlour at St Helens Town Hall to find out more and to have a tour."
The students later received an official invite to visit the Mayor's Parlour for tea.
The students are currently completing travel training as part of their studies, which included a trip to the Town Hall using public transport.
Tea and biscuits were provided for the students and an opportunity to ask questions to the Mayor regarding the antiques that were stored at her Parlour.
Read the full story by Catrin Jones, Community Reporter on the St Helens Star website…